There's a strong possibility you've heard of Quora—the Q&A website that always comes up first in Google searches, no matter your questions. Quora is commonly contrasted with Yahoo! Answers and Reddit. It's even been compared to a more sophisticated version of the social media platform i.e., Facebook, which isn't unexpected given that former Facebook workers (Charlie Cheever and Adam D'Angelo) became the Quora founder. Read this article to learn the key Quora statistics that can benefit your marketing efforts.
1. Quora has 300 million monthly active users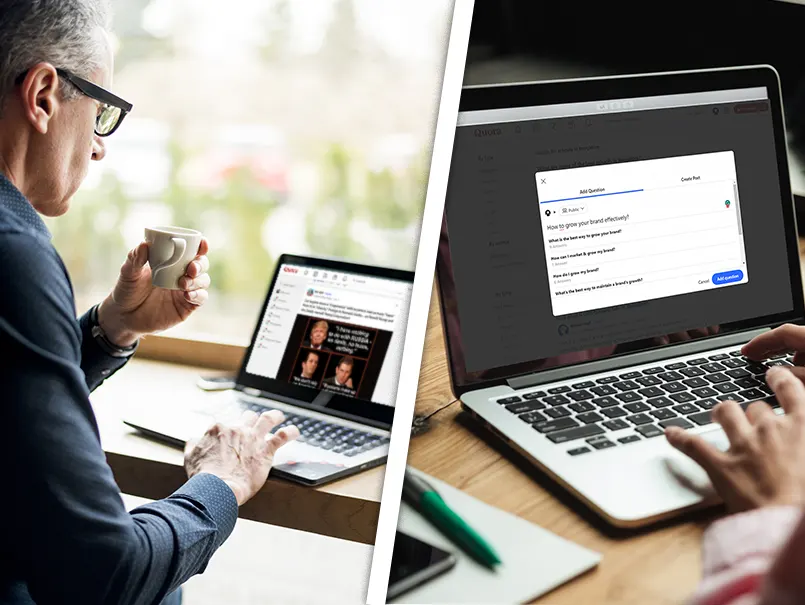 As a marketer, you might think, how many users does Quora have? Quora's monthly active user count surpassed 300 million in 2018, up from 200 million in 2017. So Quora can be an excellent option for targeting customers for your brand due to its large traffic base.
2. 37% of Quora users hold decision-making positions in organizations
Individuals who play important roles in major organizations are on Quora and eager to offer knowledge. This is one of Quora's most distinctive features. Quora is a potential for B2B marketers because of the huge presence of professionals in management positions. As you browse the site, you will encounter hundreds of questions about your sector.
3. Mobile traffic accounts for over 3/4 of all visitors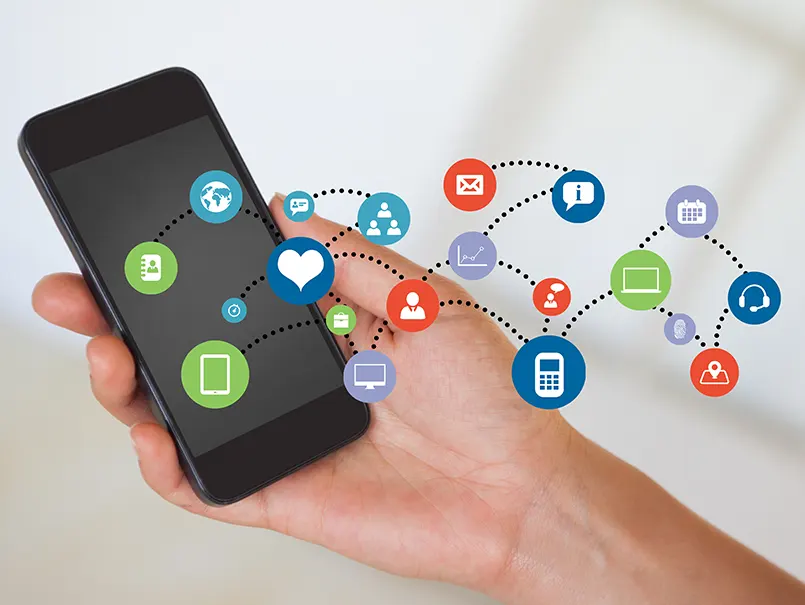 Almost three out of every four people who visit Quora use phones. If you want to advertise your company on Quora, target mobile consumers. Quora has evolved into an application for mobile users, with 75% accessing the site via phone.
4. 31.06% of those who use Quora are between 25 to 34 years of age
Audience demographics can be a determining factor when choosing a site to market your products and services. So as a marketer, before doing marketing in Quora, you must ask what are Quora's audience demographics? Here is an answer to your question. Quora is becoming increasingly popular among people of all ages. But, people aged 25 to 34 contribute 31.06% of Quora's overall user base.
Furthermore, here's a short breakdown of the age range of Quora's audience:

5. Quora users spend an average of 4:11 minutes on the site
Whether you like it or not, internet access has altered people's lives. Quora has grown quietly but steadily over the years. Quora usage statistics are impressive, as a user's average time on the site is 4:11 minutes.
6. Quora has a rich and educated user base
Suppose a large number of professional gatherings needed to be more of an indication. In that case, Quora statistics show that Quora has the highest percentage of educated individuals compared to other platforms, with 65% having a college degree and 54% having an annual household income of more than $100,000.
7. Online searches account for 63% of Quora visitors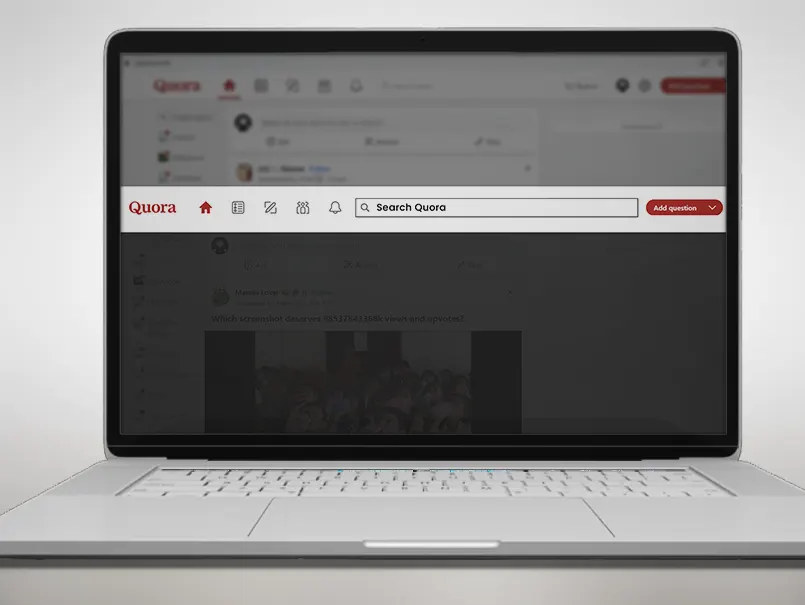 Google or other internet search engines account for 63% of Quora's traffic. That means that when people type the queries into Google, Quora answers will appear in the search results—and if you deliver great answers, it'll be your brand that users will see. In addition to online searches, some other sources of Quora traffic include referral traffic which accounts for 0.21%, and display traffic, which accounts for 0.09% of overall Quora traffic.
8. The female-to-male ratio on Quora is 43:57
Quora's user base has a 43:57 female-to-male ratio as of January 2019; it's unknown why males prefer the site. If you're targeting females, they prefer Facebook because of its close relationships. In contrast, males prefer tools that provide knowledge and advice.
9. Twitter accounts for the majority of Quora's social media traffic.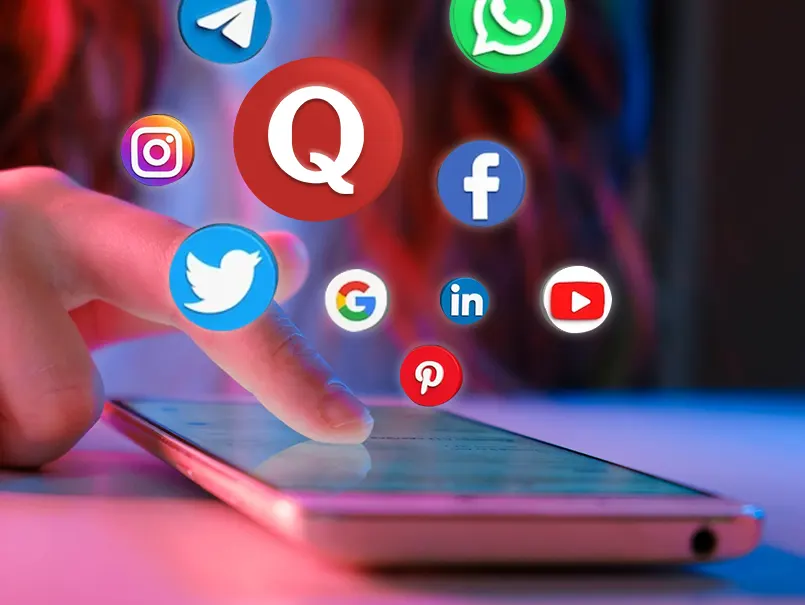 How much traffic does Quora get from social media sites: Twitter generates most of Quora's social media traffic, accounting for 37.29%. With 25.24%, YouTube is the second-biggest traffic source. Reddit accounts for 11.32%, LinkedIn for 3.98%, and Facebook for 11.01%.
10. Excellent for firms with clients in India, the United States, and Canada.
It is essential to determine which countries sent the most traffic to Quora. If the people in the nation you're targeting aren't frequent visitors to Quora, your resources will be squandered. Quora benefits any nation, but many individuals who use the site regularly are from India (accounts for 38.8% of Quora traffic), the United States (accounts for 23.2% of Quora traffic), and Canada (accounts for 1.9% of Quora traffic), making it critical for businesses targeting clients in these countries.
11. Quora has more than 400,000 Subject matters
With over 400,000 subject matters, Quora is one of the greatest venues for content marketing. Regardless of how unusual your company is, you will discover questions & users on Quora that are interested in learning more about it.
12. Quora's Annual Revenue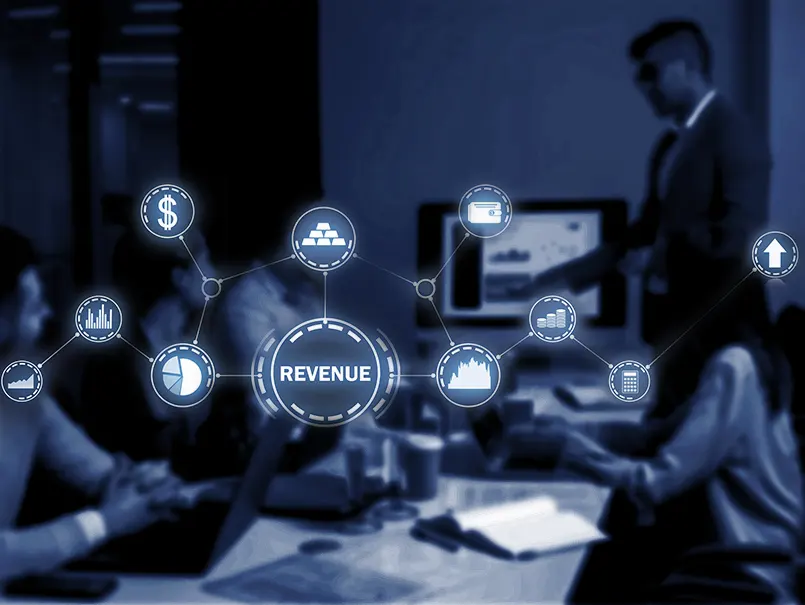 Knowing all of this, you could assume that since the platform is so amazing, you should know about its income and profitability, and you might wonder, What is the annual revenue of Quora? Quora's yearly revenue is $20.0 million. Quora employs 200 people and has a revenue per staff member of $100,000. In 2022, Quora's top revenue was $20 million.
13. Quora has almost 54 million organic keywords listed
According to Neil Patel's SEO analytics tool, Quora ranks for 54,595,216 keywords. So, how much traffic does Quora get each month? It attracts over 300 million monthly visitors. Including useful material with relevant keywords may improve SEO results. Even better than other websites that spend a lot of money and effort to rank higher on Google!
14. Businesses that use Quora Ads report 4X conversion rates
Without question, Quora remains among the top platforms for advertising and marketers owing to the high number of professional users in management positions. And companies that use Quora advertisements report four times higher conversions.
15. 27% of marketers want to increase their advertising spend on Quora.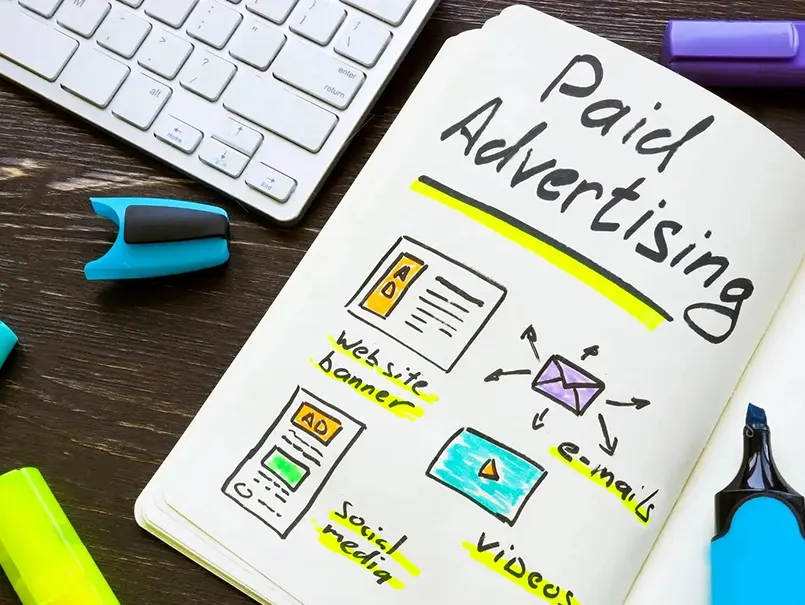 27% of marketers aim to raise their expenditure for Quora advertising in 2020. This is almost three times the number of marketers in 2019 (9%). On the other hand, Quora continued to improve its Ad system by giving more frequent updates on the Beta Ad platform. So you should also take your chance and start marketing your brand in Quora as soon as possible.
There is an enormous opportunity for digital marketers to capitalize on the opportunities provided by Quora. However, the website continues to be sidelined throughout the years owing to its comparatively low PR on the number of visitors it receives at any moment. Having over 300 million monthly visitors, Quora is doing so well. This post was meant to dispel the veil by introducing you to facts that will help you discover Quora's potential.



Frequently Asked Questions
1. Is Quora a good platform for advertisers?
Ans. Quora is an excellent platform for advertising your company. Over half of its users have a bachelor's degree or above, and 42% earn more than $85,000 annually. It can be an excellent place to get your target audience and market your product or services.
---
2. How many questions have been asked on Quora?
Ans. Quora has received around 38 Million inquiries since its debut as of November 16, 2018. However, the latest number of questions is unavailable because Quora does not publish these numbers publicly.
---
3. What are Quora revenue statistics?
Ans.
3. What are the top traffic sources of Quora?
Ans. There are many sources through which Quora gets its traffic. Still, the top traffic sources are organic traffic, Direct traffic, and paid search traffic.