Are you curious about how to supercharge your SEO content with AI? Well, it turns out that over 80% of marketers using AI have already experienced significant benefits for their businesses. That's why AI is quickly becoming a game-changer in various business initiatives, including content marketing and SEO. Here's a diagram showing the trend of the growth of marketers using AI.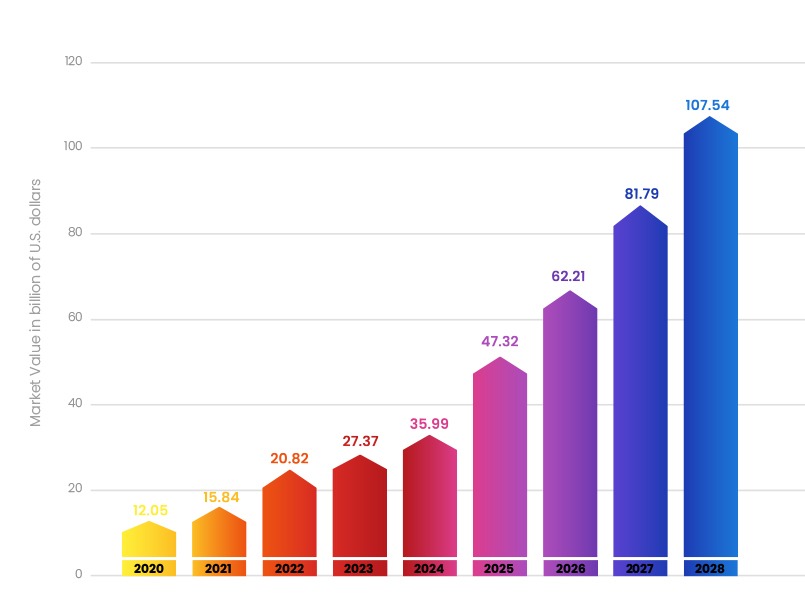 But, WAIT! Don't be stuck by the technical term! Using AI in your SEO is quite straightforward, and it all depends on the specific AI application you choose to use.
So why wait? Join the AI revolution and discover how it can revolutionize your SEO and content marketing efforts. Read on to find out why digital marketers need to understand the impact of AI on SEO and content marketing and the benefits of artificial intelligence in the digital world.

Frequently Asked Questions
Q1. What are the main goals of AI?
Ans.AI aims to improve learning, reasoning, and perception through computers.
---
Q2. Can AI replace human intelligence?
Ans. No matter how skillfully AI computers are programmed to communicate with us, it seems doubtful that we will ever form such a deep emotional bond with these machines. Because interacting with others is essential for corporate growth, AI cannot replace humans.
---
Q3. How does AI work?
Ans. AI enables software to automatically learn from patterns or features in the data by combining massive amounts of data with quick, repeated processing and clever algorithms.
---
Q4. Tell me one difference between artificial intelligence and machine learning.
Ans. Unlike AI, which can include the concept of using a machine that can imitate the mind of humans, machine learning lacks the concept of initiating humans at the same time.